Leading solar inverter manufacturer GoodWe has received large orders for its second generation of MT Series string inverters from Indian top solar developers and EPCs with a total capacity of 45MW. Half of them are on the way. Apart from offering a more competitive price, the new MT series inverters are able to provide a continuous maximum AC output power overload of 15% thanks to its boost function, which offers customers a faster return on investment.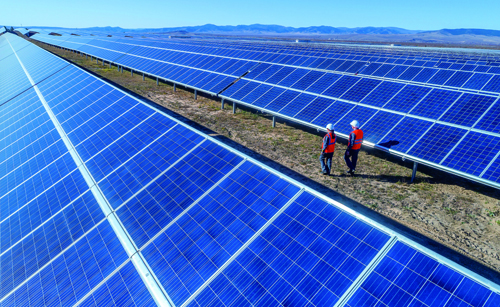 The new MT Series features a more compact design with less than 20% volume and lighter weight compared to other conventional models, which greatly simplifies installation and commissioning, saving time and costs. It also supports 95mm2 aluminum cables instead of 75mm2 copper cables, which saves investment for AC cables.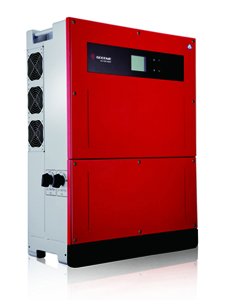 With capacities of 50 kW and 60 kW, the new transformerless, three-phase GoodWe MT series grid-tied inverters are equipped with four MPP trackers ensuring that the outputs of connected modules are able to generate the highest yields even in different PV installation conditions, 5% output up compared with the string inverters with one MPP tracker on the market. Moreover, the start-up voltage is 200V, much lower than 600V of other products, which makes our inverter start-up earlier to generate more power with longer working time. Even on rainy days, the inverter can still work normally because of the low start-up voltage.
"We are pleased to launch our new generation of MT Series inverters which can be successfully deployed on large scale commercial rooftops and ground-mounted solar PV systems," said Huang Min, CEO of GoodWe. "The compact design of MT Series can help further reduce installation costs while its power boost function provides higher yield and a faster ROI."
For price and delivery, contact sales@goodwe.com